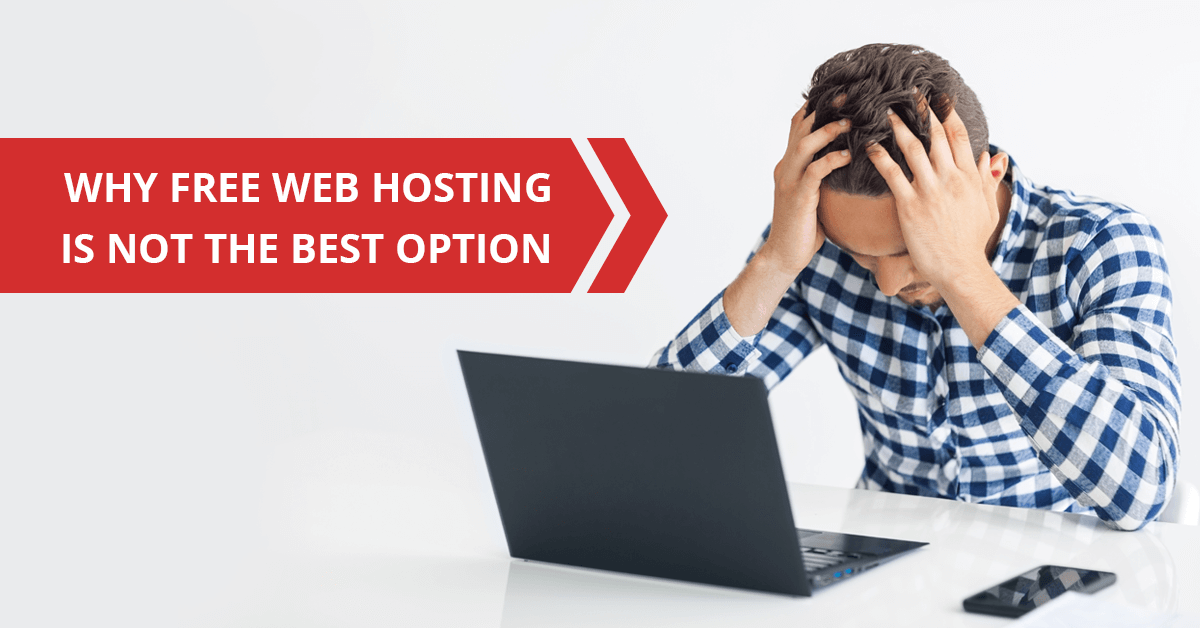 Everyone loves free goodies! From free soaps and shampoos to free electronic goods, we have all fallen prey to such schemes by marketers. So why not go with free web hosting? After all, you can save money, right? Wrong! You could be doing a grave mistake by not shelling out a few hundred rupees every month. Read on to know why you should avoid free web hosting.
Free Web Hosting providers are not reliable:
A free service provider can shut down their business anytime, and there's nothing you can do about it. They can simply shut down their servers, and you will lose your website and all the associated data. They are legally entitled to do so as per the terms of service.
They can shut down your website anytime:
Even if they don't go out of business, at any time these providers can close their free service. They can also shut down a website without giving your data or providing a way to save your content.
Free Web Hosting takes away your control:
While you can enjoy the limited services for free, beware that you are surrendering full control of your website to them. Free web hosting providers will place their advertisements anywhere they want to, without taking your permission. So basically, you generate content and build your website, but they get paid for the ads.
You don't own your website:
Shockingly, you don't own your website when you make use of free providers. On close scrutiny of terms and conditions of most of these services, you'll find that legally you don't own your site. Ultimately, you can't sell your free hosted blog.
They offer limited bandwidth:
The free providers would be hosting a huge number of websites on a server. This would make your website load very slowly. This, in turn, results in poor user experience and SEO.
They offer limited security:
Free providers would not spend too much on security, so the threat of malware attacks is ever-present.
They offer poor customization and support:
Free web hosting services offer very limited web page design options. The templates and designs would be very old and may not work on mobile phones.
Apart from these constraints, free hosting services offer no support. If something goes wrong with your website, you are left on your own and have to resolve it yourself.
 Difficult to migrate:
And finally, many users of free providers who want to move to a paid service find their data locked down. These service providers do not offer any tools for easy migration to other service providers, leaving you in a lurch.
Although free web hosting sounds attractive, do not get fooled so easily. Invest in your business. Choose from the providers who offer attractive hosting plans at nominal rates.
We at Hosting Centre provides secure, reliable, and affordable Web Hosting & VPS hosting solutions for startups, small companies, and enterprise clients.