Get Web Hosting Services at Cheap Price in Jaipur, Rajasthan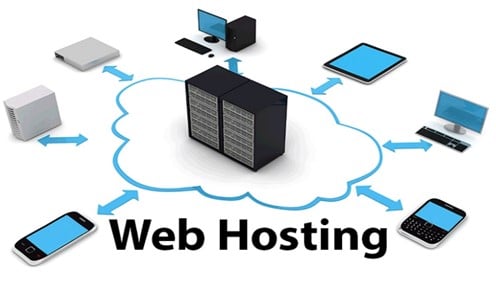 Web hosting has become an essential component in bringing a website to life and allowing people and businesses to make their website accessible over the Internet. When you type a website name into your browser, it begins looking for a specific file name from that domain, such as .org,  .com, and so on.
Hosting Center offers cheap dedicated web hosting services company in Jaipur, Rajasthan that include a domain name. We have complete control over our web servers. You may quickly obtain the materials that your website requires. Our clients benefit from our high-performance and dependable web hosting services.
Our company offers various Website Hosting Services in Jaipur, Rajasthan including file hosting, image hosting, video hosting, blog hosting, and email hosting, among others. We provide a dependable and trustworthy high-performance file hosting service and applicable domain names, and on-time website access. It is a one-of-a-kind solution backed by everyone and ensures consumer happiness. We have a huge number of international clientele.
We ensure that your website is quick, safe, and constantly available so that your visitors and search engines have faith in you.
Concentrate on your business instead of worrying about web hosting. Hosting Center is the ideal solution for expanding agencies and ecommerce enterprises because our managed hosting provides unrivalled performance, dependability, and choice, as well as 24/7 support that functions as your extended team.
We believe in empowering people, teams, and enterprises by simplifying hosting experiences. We establish high-performance requirements and pledge to total freedom of choice in every process, as well as simplicity and agility. Our web hosting company in jaipur, Rajasthan backed by a unique strategy, is built on best-of-breed technology and industry-leading infrastructure providers to deliver seamless managed cloud hosting experiences. And we do it by putting money into the right people and putting together the best teams possible.
Performance that goes above and beyond your expectations, as well as features that you're about to fall in love with
We provide a variety of cheap programs that are tailored to your specific requirements. We also offer customer service 24 hours a day, seven days a week, so you can receive help whenever you need it!
Our servers all come with the cPanel control panel software, which allows you to administer several domains from a single interface simply. You don't need to log in to Cpanel many times to make changes to your websites; simply log in once and make any required modifications. This means less effort for you, as well as faster results!
What distinguishes us as the Best Web Hosting Company Jaipur, Rajasthan?
We are the only supplier of windows web hosting in Jaipur with built-in enterprise-grade website security, fast SSD storage, dedicated resources, high availability, and data replication, thanks to our Grid Platform.
Hackers, malware, malicious bots, spambots, and other security risks are all protected by our LoopSecure enterprise-grade Web Application Firewall.
Storage on SSDs (Solid State Drives)
Solid State Drives (SSDs) are the foundation of our Grid platform, providing superior speed and performance over traditional spinning drives (SATA).
Our Web Hosting Service Provider in Jaipur is designed to be dependable. Thanks to built-in data replication (mirroring) and high availability, you can be certain that your site is in excellent hands on our network, thanks to built-in data replication (mirroring) and high availability.
Grid Backups Off-Server daily
The Grid includes an in-built backup mechanism that takes several daily backups of the entire platform, so you don't have to worry about losing your vital data.
Certified Microsoft/RedHat specialists make up our in-house Support Team. Call us or send a support request 24 hours a day, seven days a week, 365 days a year to obtain skilled and rapid service.
Using Hosting Center as your base can help you grow your website more quickly.
Hosting Center provides three types of hosting services: shared, virtual private server, and dedicated. Windows Shared hosting is the most cost-effective and widely used method of launching a website. It entails hosting your website with other websites on the same server. You get your virtual computer to serve your website with VPS hosting, and you have total control over it.
To fulfill each business's demands, Hosting Center offers three distinct types of hosting services. We provide traditional hosting as well as cloud-based and hybrid services. Each class has been thoroughly tuned for speed, security, and scalability.