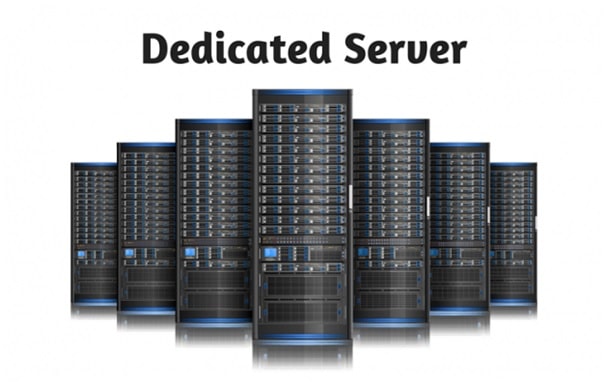 Building a dedicated server from the ground up would be fine if you're hosting your system on-premises. You, or a business you engage, would assist you with setting up your dedicated server Hosting and all of the necessary equipment at your location.
Hosting Centre is one of the Leading dedicated server hosting company in India for both Windows dedicated server hosting and Linux dedicated server Hosting at very low cost.
When Should Dedicated Hosting Be Considered?
When contemplating a dedicated hosting package, the first thing to consider is the size of your website. This option is best for larger websites, such as e-commerce sites and sites with a lot of traffic. This is due to the fact that these sites must be continuously speedy with little downtime.
Performance and dependability are critical for a company website or an online store. The fact that no one else can access your server adds to the security of your website. Nobody will be able to access the information you've saved, and you'll be better equipped to cope with threats and assaults. You'll also like the extra storage space.
Your website is flourishing and needs to accommodate more visitors.
If you expect your website to develop fast, it's a smart idea to invest in a dedicated server right away. When your site's traffic increases, for example, and you're still utilising shared hosting, your site's performance may suffer dramatically. This might lead to a downward spiral of greater bounce rates and revenue loss. It's critical to give yourself enough time to move your site and settle its performance before any issues develop.
Your website's security is a concern.
Every website, especially those that handle sensitive data, has to be secure. This might contain sensitive client information, secret communications, or credit card details. It's critical to keep this data and your website safe from viruses, hackers, and other threats.
You want your website loading times to be as fast as possible.
The speed with which your pages load may substantially influence virtually every aspect of your website. Slow pages might cause low engagement metrics and high bounce rates. A dedicated server can assist you in getting the most out of this component of your website.
You value having complete control over your server.
The last reason you might choose to go with a dedicated server over other solutions is control. We said it in the earlier sections, but reliable hosting allows you total control over how you use your server.
If your website has trouble keeping up with increased traffic, it might be time to upgrade to a dedicated server. This is essentially a server that exclusively hosts your site, and it may help you improve not just the performance of your site but also the speed with which pages load and the security of your site.