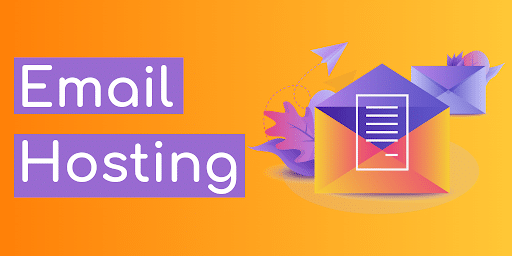 The ideal email address is short, simple and logical. Free email addresses are often long and confusing, and they include impersonal domains, like @Hotmail and @Gmail. In business, it is vital to create the right impression – you need an email address that is both unique and memorable.
With domain email accounts, you get complete control over your online persona. Using your own domain name makes it easy for others to email you and remember your address. It helps establish credibility by showing you are a real company with real employees, products and services.
Remember, your domain name is your online brand. Your domain name gives you're a presence on the Internet. Many people will look for your website when they receive an email from your by taking the part after the @ (ie. @hostingcentre.in). When your website appears, it validates and authenticates you and your products or services. Authentication is very important because of the amount of spam each of us receives from many free email service providers, such at @Hotmail.com.
Other benefits of using your own domain name for email:
  establishes/reinforces your online identity
  differentiate yourself from competitors (and spammers)
  lets your customers know you mean business
Many web hosting providers offers email services with their free web hosting plans. In additional to access via webmail, you should be able to access your emails via a POP mail client (ie. Outlook) and even your mobile device (ie. your iPhone).
The Necessary Protocols – To have email flexibility, the email hosting company you choose should be able to provide IMAP/POP and SMTP access. IMAP and POP (also POP3) are protocols needed in accessing emails. IMAP is generally regarded as the better protocol since it is great for accessing emails through multiple devices, something most email users are likely doing. As emphasized by UK email hosting provider LCN, "IMAP is the preferred way of getting mail across desktop, tablet and smartphones." With POP, emails are downloaded to a device and the server copy is deleted, so only one device can access the emails received. SMTP, on the other hand, is required for the delivery of emails.
Security – Needless emphasizing, your email system should be secure. As such, you must find an email hosting service provider that comes with virus protection and firewall features. It's also an advantage if the email hosting service provider provides TLS encryption.
Spam Protection – This is a basic feature email hosting services should include. See to it that the spam protection system provided is reliable and efficient.
 Email Filtering – Different from spam filtering, email filtering is the ability to organize or segregate your emails according to rules you set. This feature lets you sort emails as you receive them or sort emails you have received as you deem fit.
Customer Service – As mentioned, setting up and maintaining your email server can be a complicated and tedious process. You don't want hiccups or glitches making things even more difficult especially if you are handling everything by yourself. You need to make sure that your questions, complaints, and concerns will be promptly addressed.
Other Features – Other features worth considering are autoresponders, email forwarding, and webmail. Autoresponders allow you to send automatic replies to emails you receive based on certain triggers. Email forwarding is a feature that lets you forward the emails you receive in one email address to another email address you own. This means you don't have to switch to a new email account if you want to get emails using a different email address. Webmail, on the other hand, makes it possible to access your inbox using a web browser, which is basically what happens when you use the web-based interface of free email services. Decent email hosting companies can provide most of these features. Regardless of your location or the location of the hosting company you choose, most companies provide similar services. You can find a UK email hosting service provider, for example, with a package that includes TLS encryption, autoresponders, email forwarding, spam filtering, a user-friendly control panel, webmail, and 24/7 support.